Siri Austeen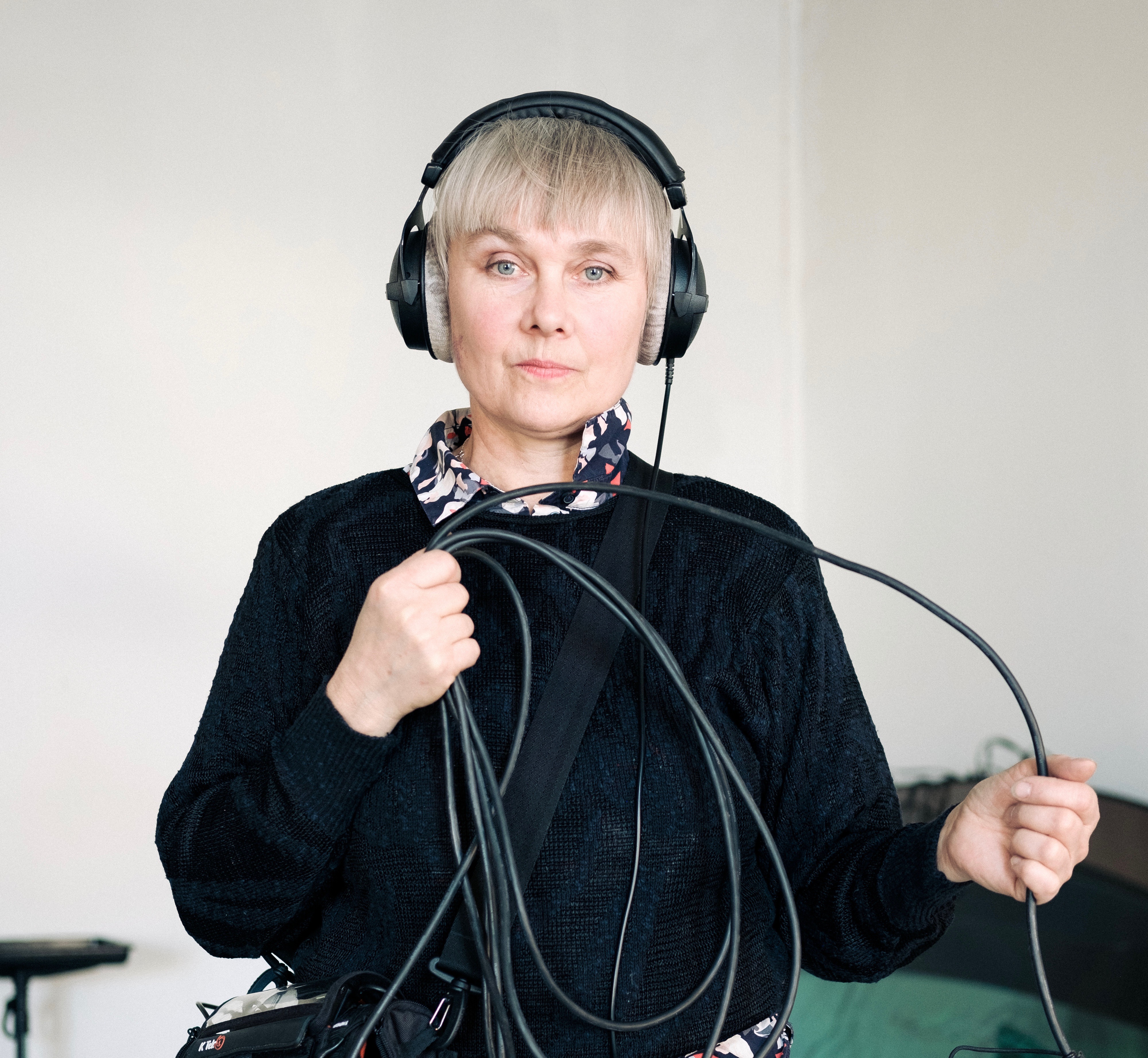 Siri Austeen is a graduate of the Academy of Fine Arts in Trondheim (1981–85). In her artistic practice, Austeen is concerned with the relationship between sound, place and reality; how different listening strategies affect our understanding of reality and ourselves as part of a whole. A recurring theme in her work is the intervention of the individual, collective and ecological structures. Austeen's practice, which is often based on exploratory field recordings, is expressed as site-specific sound installations, participant-based projects, performances, radio productions, and public art assignments. She has presented her works nationally and internationally at the Henie Onstad Art Center, the National Museum, Ultima, Kunstnernes Hus, Galleri Rudolfinum Praha and Kurt-Kurt Berlin. She has been part of the collaborative projects "Reality based Audio Workshop" 2018 - and "Climata - Capturing change at the time of ecological crisis." Oslo Practice 2019-2020. Austeen has realized several public art assignments, including for Forsvarsbygg 2009, Falstadsenteret 2020 and Sørumsand Vgs. 2020.
Work: Hum of the Tram—H.O.T.T. Revisited
---
Bergljot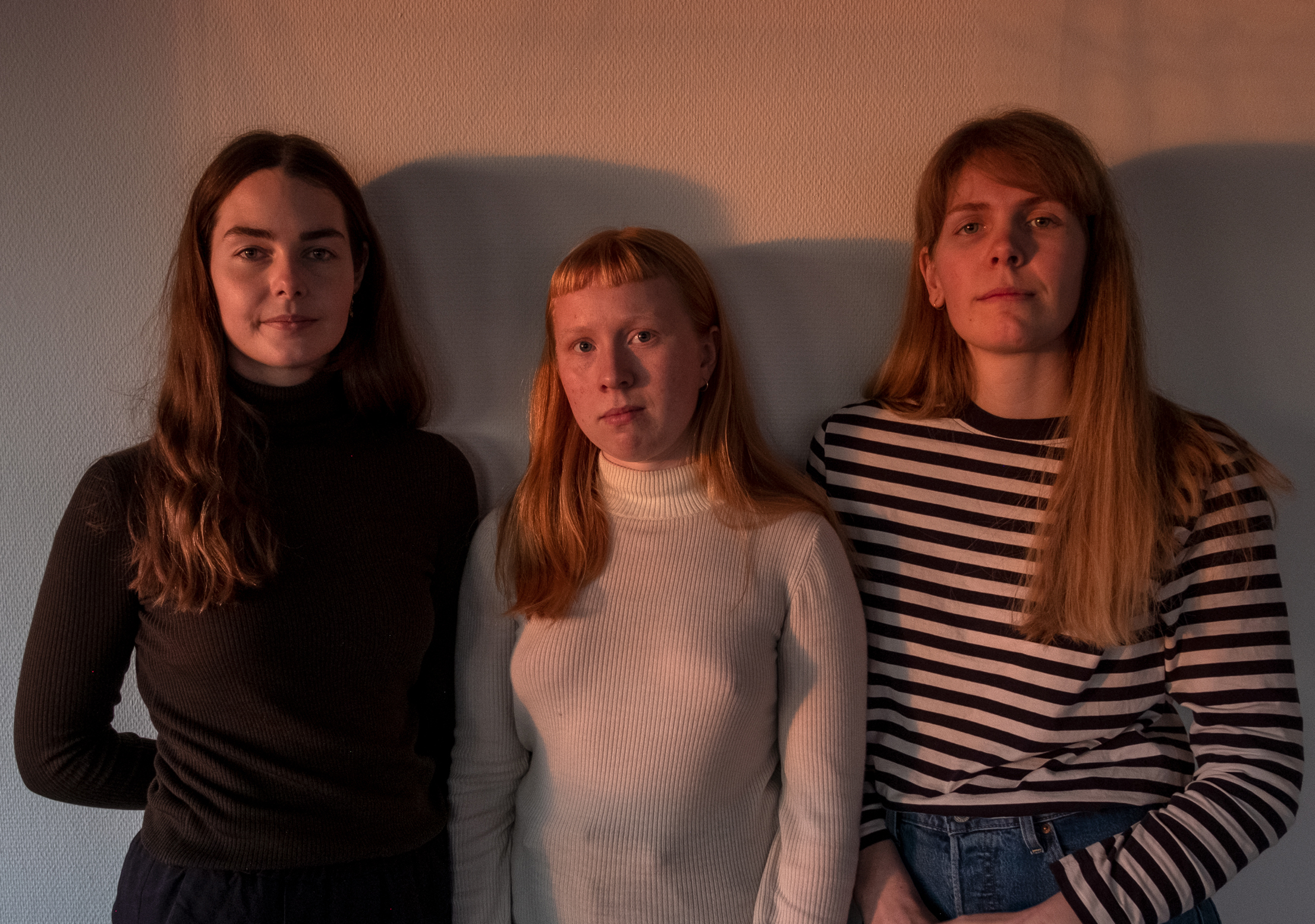 Bergljot is a graphic design studio consisting of Tiril Haug Johne, Tonje Lona Eriksen, and Victoria Ydstie Meyer. Bergljot is concerned with the book format and its potential, they examine how the book can be a framework for artistic production and mediation. They work research-oriented with form and structure and strive for making tacit and theoretical knowledge inform each other. The group was formed during master's studies at The national academy of arts in Oslo, where they studied graphic design and illustration. Tonje obtains a bachelor's degree from KMD in Bergen and a master's degree from KHiO. She also works with photography and printmaking and runs courses at Oslo Fotokunstskole. Tiril obtains a bachelor's and a master's degree from KHiO, with a semester at HGB Leipzig in the class for book and editorial design, and also works as an illustrator. Victoria obtains a bachelor's and a master's degree from KHiO as well as a bachelor's degree in intellectual history from UiO, with a semester at Rutgers University in the US. This multidisciplinary background forms the foundation for their collaboration, where dialogue and play are central tools.
---
Bull.Miletic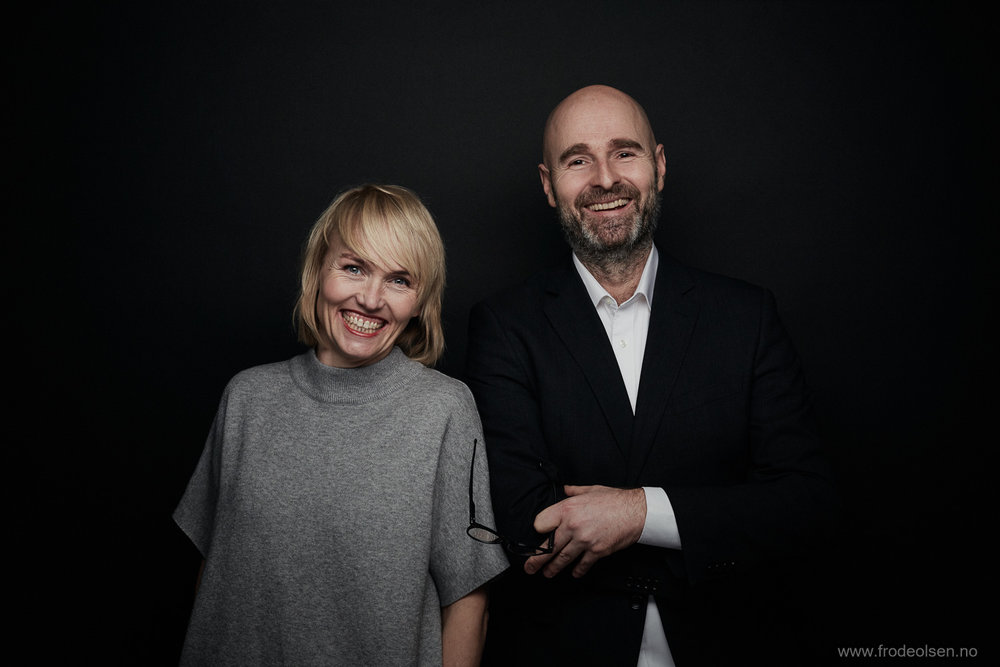 Bull.Miletic is a collaborative artistic duo comprised of Synne Tollerud Bull and Dragan Miletic. Through their award-winning media installations, Bull.Miletic focus on the transformative effects of media technologies and the way they infiltrate and take effect in the physical environment of everyday life. Bull.Miletic have shown internationally at venues including Venice Biennale, California Biennial, WRO Media Art Biennale, Wrocław, Yerba Buena Center for the Arts, San Francisco, German Architecture Museum, Frankfurt, Künstlerhaus Bethanien, Berlin, Pasadena Museum of California Art, Victorian Arts Center, Melbourne, Pacific Film Archive, Berkeley, Ulrich Museum of Art, Wichita, Henie Onstad Art Center, Høvikodden, and Museum of Contemporary Art, Belgrade. They received numerous grants and awards including the Excellence Award at the 2020 Japan Media Arts Festival for their work Ferriscope.
Bull holds a Ph.D. in Media Aesthetics and an MA in Art History from the University of Oslo, and an MFA and BFA in New Genres from the San Francisco Art Institute. She is a former professor at the Oslo National Academy of the Arts (2009-2014) and has initiated several international networks, exhibitions, and conferences. She led the research projects BUU: Bureau for Unstable Urbanism (2008-2010), Cities Re: imagined (2011-2012,) and Re: place (2012-2013). Publications include Urban Images: Unruly Desires in Film and Architecture (Sternberg Press, 2011) and Screen Space Reconfigured (Amsterdam University Press, 2020). Miletic is a Ph.D. candidate at Norwegian University of Science and Technology (NTNU). He holds MFA in New Genres from the San Francisco Art Institute and BFA from the Academy of Fine Arts, Novi Sad, Yugoslavia.
Works: Time to Reflect Reality, Cinéma trouvé station
Dictionary: Cinéma trouvé, Proxistance
More information about Bull.Miletic: bull.miletic.info
---
Ana Brotas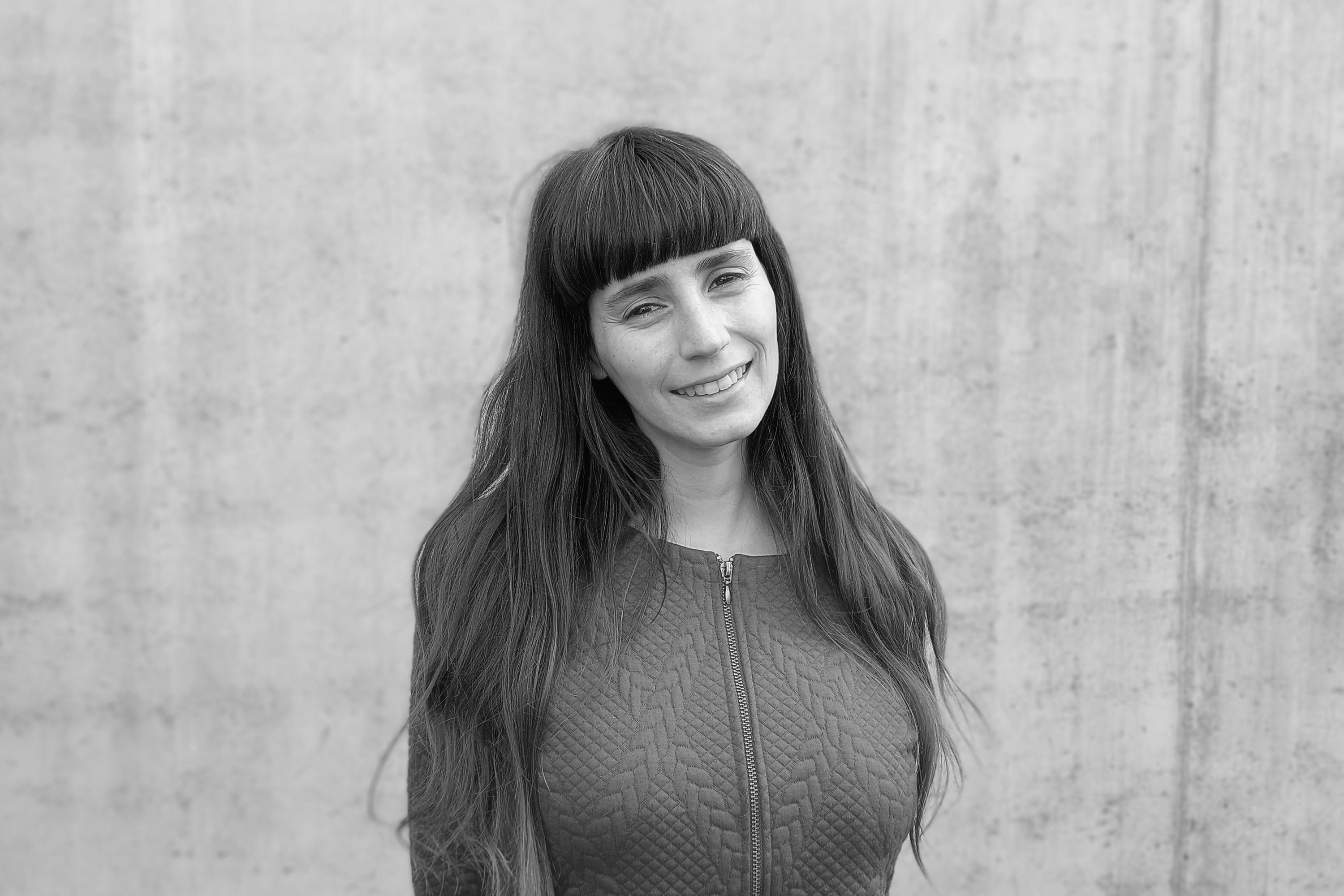 Ana Brotas is a visual artist with experience in artistic research, audiovisual communication, pedagogy, and cultural production. Very often situated in collaborative and interdisciplinary settings, her practice investigates meeting points between knowledge production, modes of storytelling, and technological infrastructures. Past works include the digital research project "Umbrella Practices" in the Netherlands, the archaeological collaboration "Submerged Realities" in Portugal, and the socially engaged cartographic project "Rota-Mnesis" in Brazil. Brotas holds an MFA in Art and Public Space from the Oslo National Academy of the Arts for which she was awarded a bursary from the Portuguese Calouste Gulbenkian Foundation. In 2021-2022, she works with Bull.Miletic as a recipient of the Cultural Council's artist assistant grant.
More information about Ana Brotas: anabrotas.tumblr.com
---
Ingrid Halland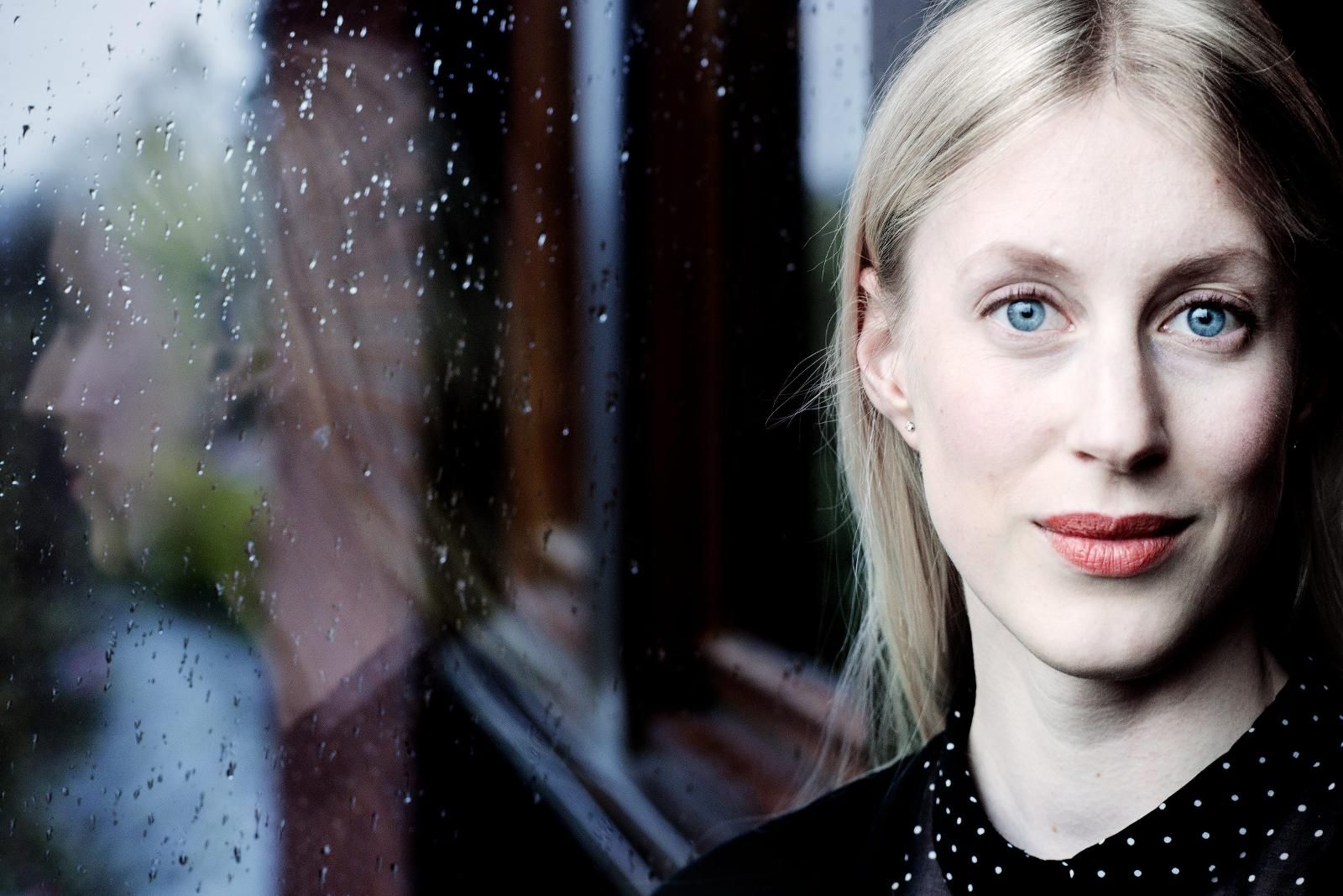 Ingrid Halland is an architecture and design historian and art critic based in Oslo/ Bergen, Norway. She is an Associate Professor at Department of Linguistic, Literary and Aesthetic Studies at the University of Bergen where she teaches contemporary art theory, politics of aesthetics, and art historiography. She is also Associate Professor at The Oslo School of Architecture and Design where she teaches at the PhD Programme. Her academic work is published in journals such as Log, Journal of Design History, Arkitektur N, Kunst og kultur og The Journal Nordic Museology, and her work as an art critic is published in museum catalogues and artist books.
Work: Urban Biology after Cybernetics: Neurons/Brain/Sponge
More information about Ingrid Halland: ingridhalland.com
---
Olaf Tønnesland Hodne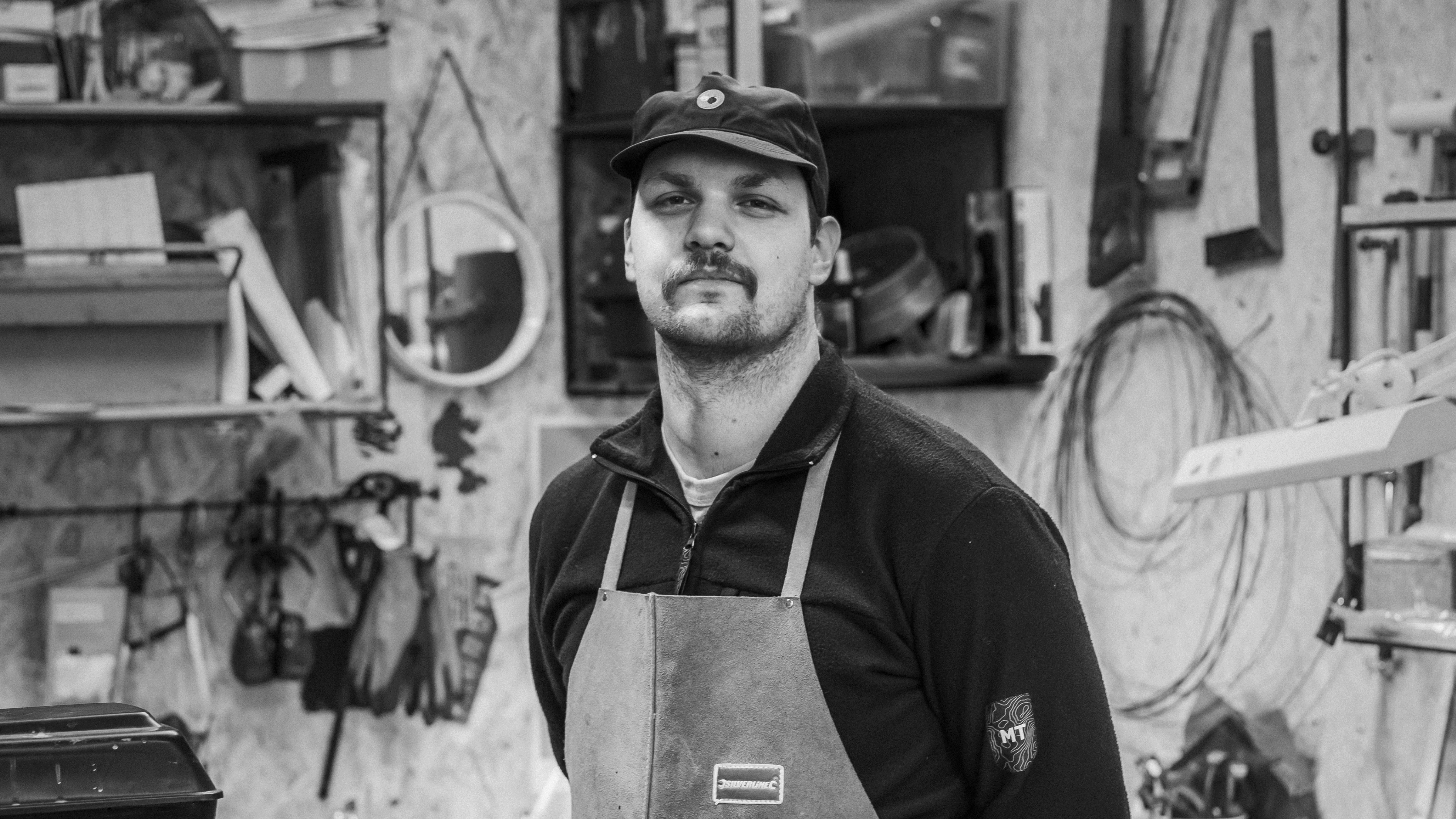 Olaf Tønnesland Hodne has a MFA in Medium- and Material Based Art from Oslo National Academy of the Arts, where he also did an exchange programme at Hiko Mizuno College of Jewellery in Osaka, Japan. Working with minerals and crystals, he has a focus in the craft of stone carving, with both synthetic and natural stone as wearable objects. Hodnes work is in the field of contemporary jewellery, mostly in the format of the brooch. He is working in the themes of identity languages in combination with natural and industrial mineral and crystal.
Work: Objective Enactive
More information about Olaf Tønnesland Hodne: olafhodne.no
---
Jonas Gunerius Larsen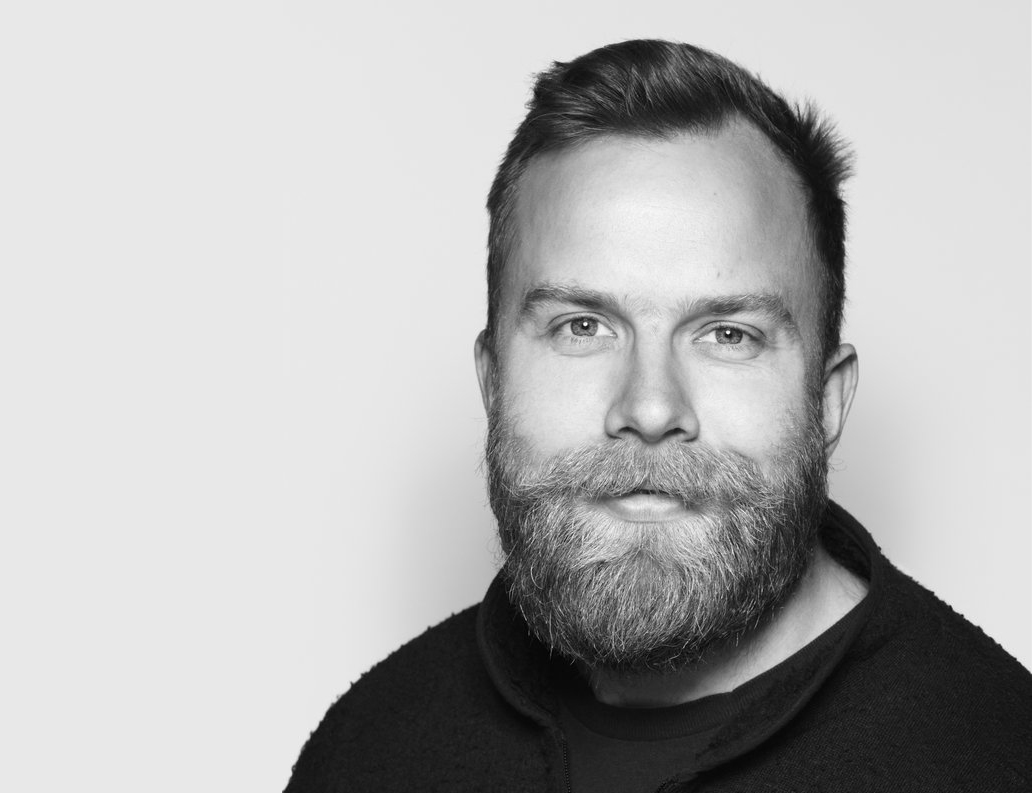 Born in Volda, Norway in 1986. Studied at the Oslo School of Architecture and Design and at The Royal Danish Academy of Fine arts, School of Architecture, 2007-2012. Along with teaching Jonas Gunerius Larsen runs his own practice. A small practice finding work in different scales and different fields.
Work: RE FLUX
Dictionary: Convided space
---
Shannon Mattern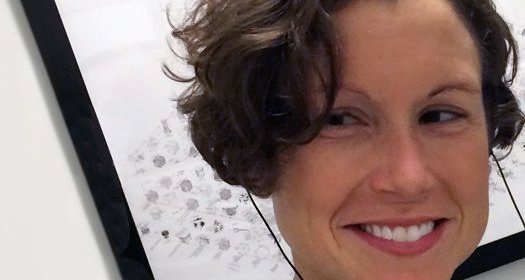 Shannon Mattern is a Professor of Anthropology at the New School for Social Research. Her writing and teaching focus on archives, libraries, and other media spaces; media infrastructures; spatial epistemologies; and mediated sensation and exhibition. She is the author of The New Downtown Library: Designing with Communities; Deep Mapping the Media City; and Code and Clay, Data and Dirt, all published by University of Minnesota Press; and The City Is Not a Computer, forthcoming from Princeton University Press. She contributes a regular long-form column about urban data and mediated infrastructures to Places Journal, and she collaborates on public design and interactive projects and exhibitions.
Lecture: How to Map Nothing: Geographies of Suspension
More information about Shannon Mattern: wordsinspace.net
---
Christine Petersen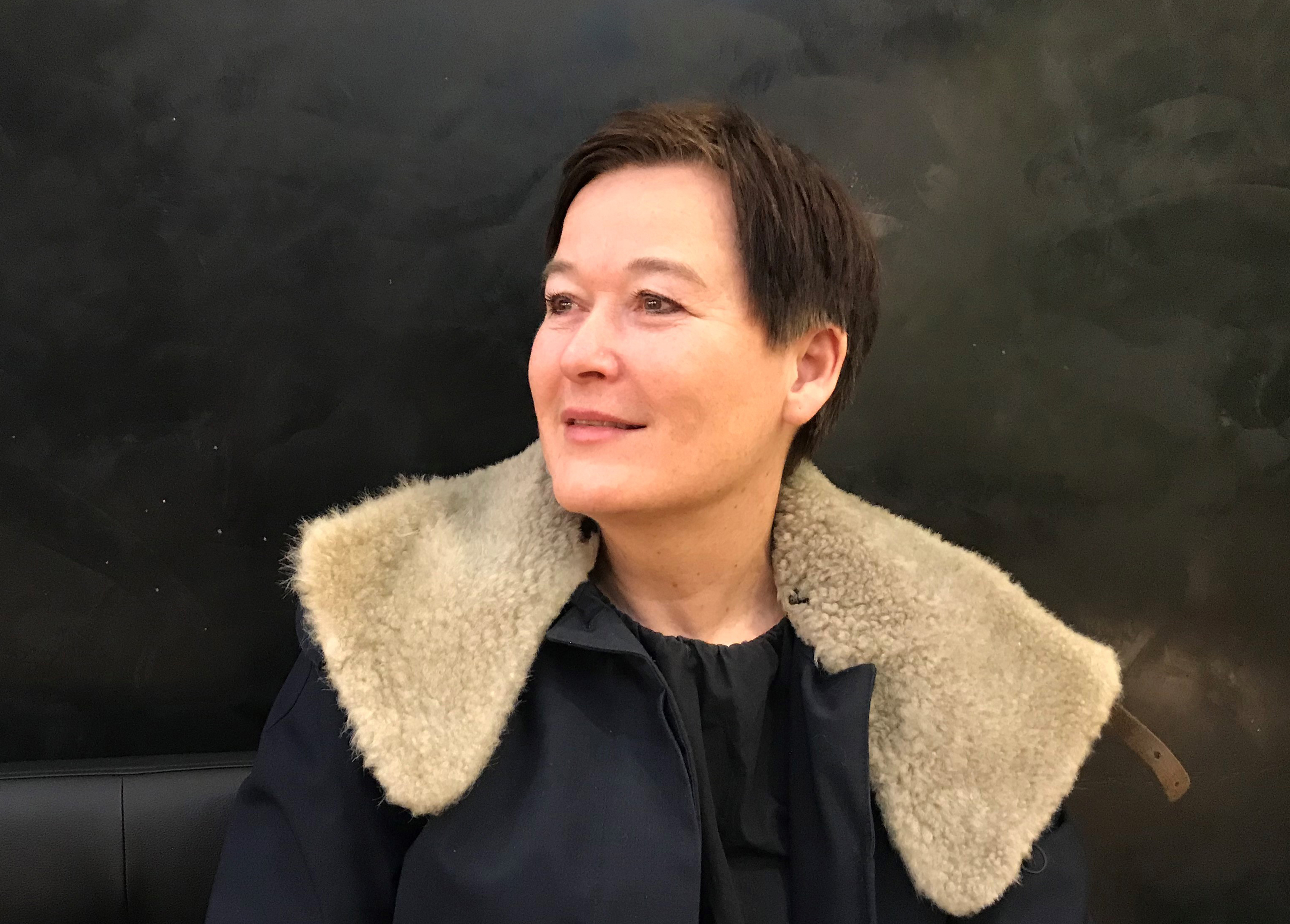 Christine Petersen is a practicing architect educated at the School of Architecture and Design in Oslo. In parallel with her own practice, she has been employed at AHO since 2007 as an associate professor with responsibility for developing basic education at the school and with supervision of diploma theses. The office works with different types of tasks, from self-initiated exploratory projects to construction tasks for clients. In her work, she emphasizes exploring the subject's opportunities, tools and conditions. The project "1 place 33 rooms" is an ongoing artistic research project that is about expanding the understanding of what a place, a house and space is seen in the context of one's own cultural background, time and history. The works have been published in VIS - Nordic Journal for Artistic Research, exhibited during the Work + Words Biennale 2017 in Copenhagen, the Østlandsutstilling, the Spring Exhibition in Copenhagen and at Budsjord in Dovre.
Work: RE FLUX
Dictionary: Convided space
---
Petrine Vinje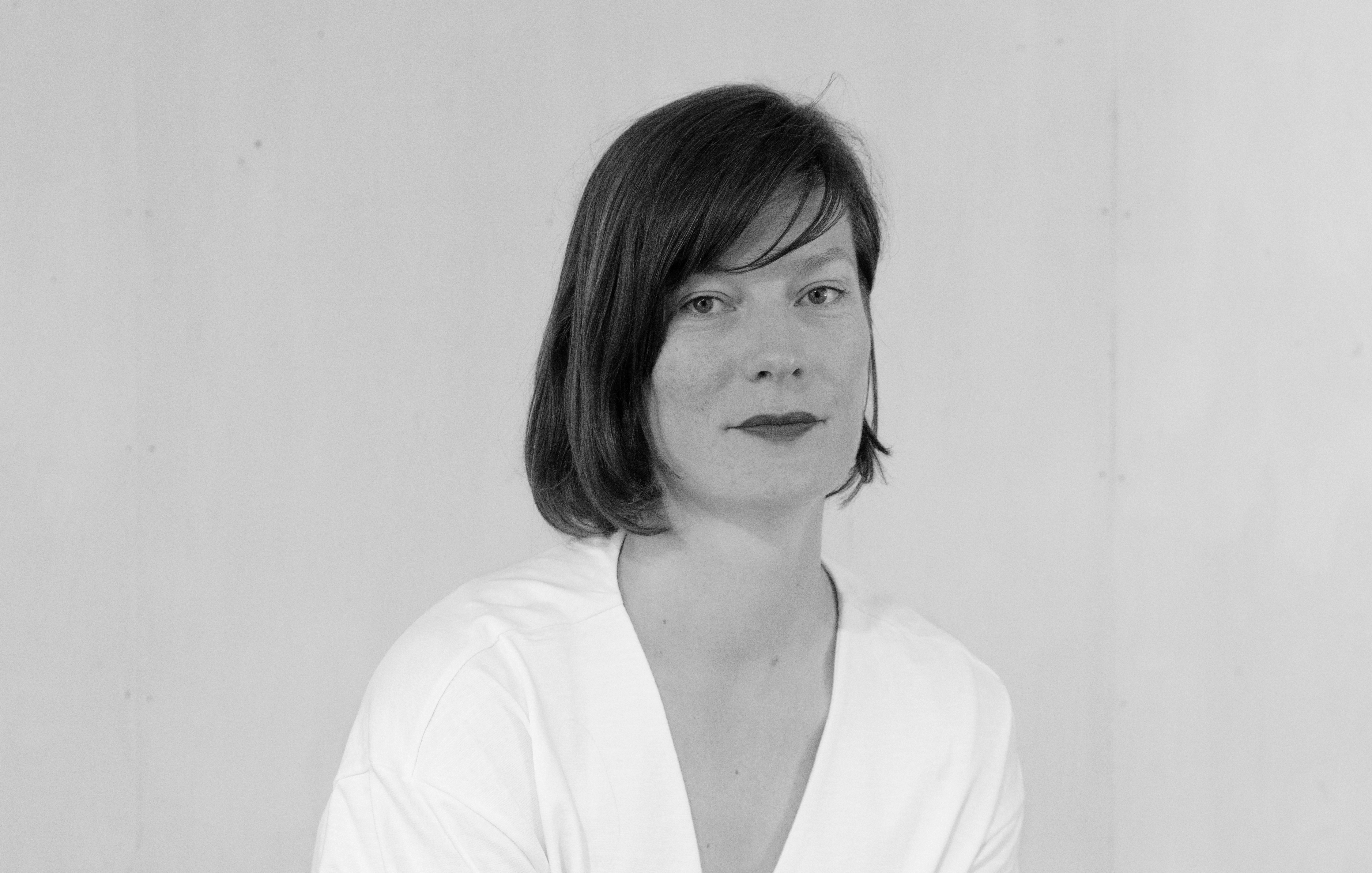 Petrine Vinje studied Fine Art at the Institute of Colour, Oslo National Academy of the Arts, KHiO. She has been conducting temporal, transdisciplinary projects in public space, commissions and artistic research projects. Her sculptural installations often combine audiovisual elements with text where she explores ideas about belief, temporality and spatiality in the systems of the material and immaterial.
Petrine Vinje participated in a number of national and international group exhibitions and held solo exhibitions in t. ex. Fotogalleriet (2018) and the Museum of Cultural History, Oslo (2014). In 2018 she published the book Anthology – Anatomical Theatre, based on a project where scholars and artists were invited to contribute in a associated programme, set in a replica of an anatomical theatre from the 1500s (Anatomical Theatre, 2013 for the Norwegian Sculpture biennale). She has conducted several public commissions including for the Research Council of Norway, and the Norwegian Defence Estates Agency.
She is currently undertaking a doctoral fellowship at Oslo National Academy of the Arts, researching into the techno-driven intra-actions of matter, memory and meaningmaking motivated by ideas from feminist theory, mysticism and phenomenology.
Work: Objective Enactive
Dictionary: Blind spot, Enactive lens, Error, Glitch
More information about Petrine Vinje: petrinevinje.com
---
Stephanie von Spreter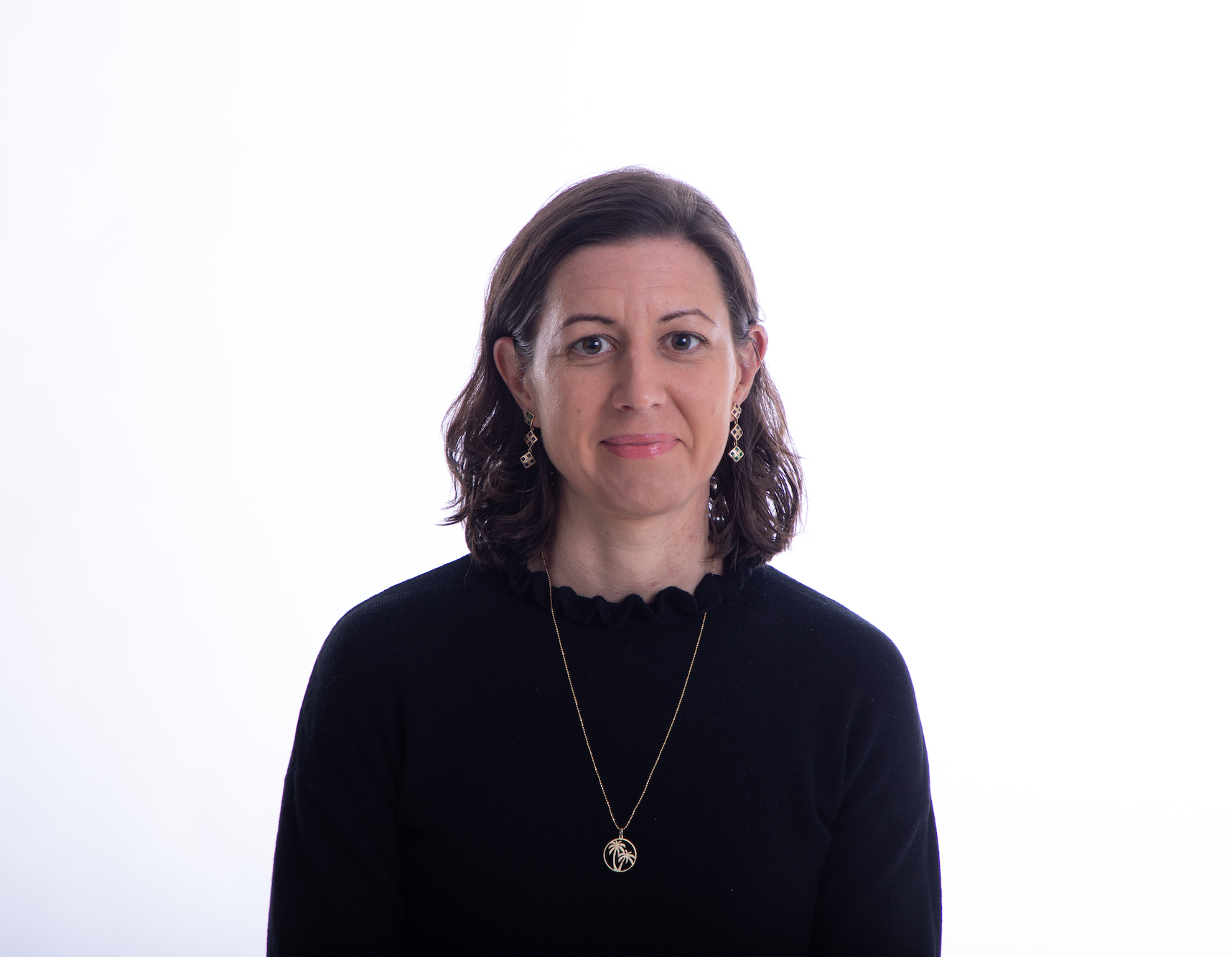 Stephanie von Spreter (born 1977) is currently PhD fellow in art history and member of the research group Worlding Northern Art (WONA) at UiT The Arctic University of Norway in Tromsø. WONA's goal is to strengthen research in art history and visual culture in Northern Norway and the Circumpolar North, and to incorporate curatorial practices and artistic research. Its interests and activities are oriented towards both new and traditional art historical objects, media and research fields. Theoretically and methodically WONA operates in the contact zone between different disciplines including anthropology, art history, religious studies, sociology, gender and indigenous studies, whereby common engagement is found in the fields of Arctic visual culture, Sami art and exhibition practices. Von Spreter's research project is anchored in the research group. Von Spreter also works as a freelance curator and writer. Between 2011 and 2018, von Spreter served as the director of Fotogalleriet, Oslo. In this position she has curated a large number of exhibitions and seminars with a focus on contemporary camera-based art and termed responsible for the establishment of an independent educational programme. Von Spreter is also the co-founder of the first exhibition guide for contemporary art in Oslo, U.F.O. (ufoguide.no), in the meantime called Oslo Art Guide. Before moving to Norway, von Spreter worked for various large exhibitions and projects, including the 3rd, 4th and 5th Berlin Biennale for Contemporary Art. She was assistant curator for the exhibition The Structure of Survival at the 50. Biennale di Venezia and curatorial assistant at Documenta11 in Kassel between 2001 and 2002.
Work: Ghosts of the Past? (Un)Mapping Urban Iconography
---
Kjersti Wikstrøm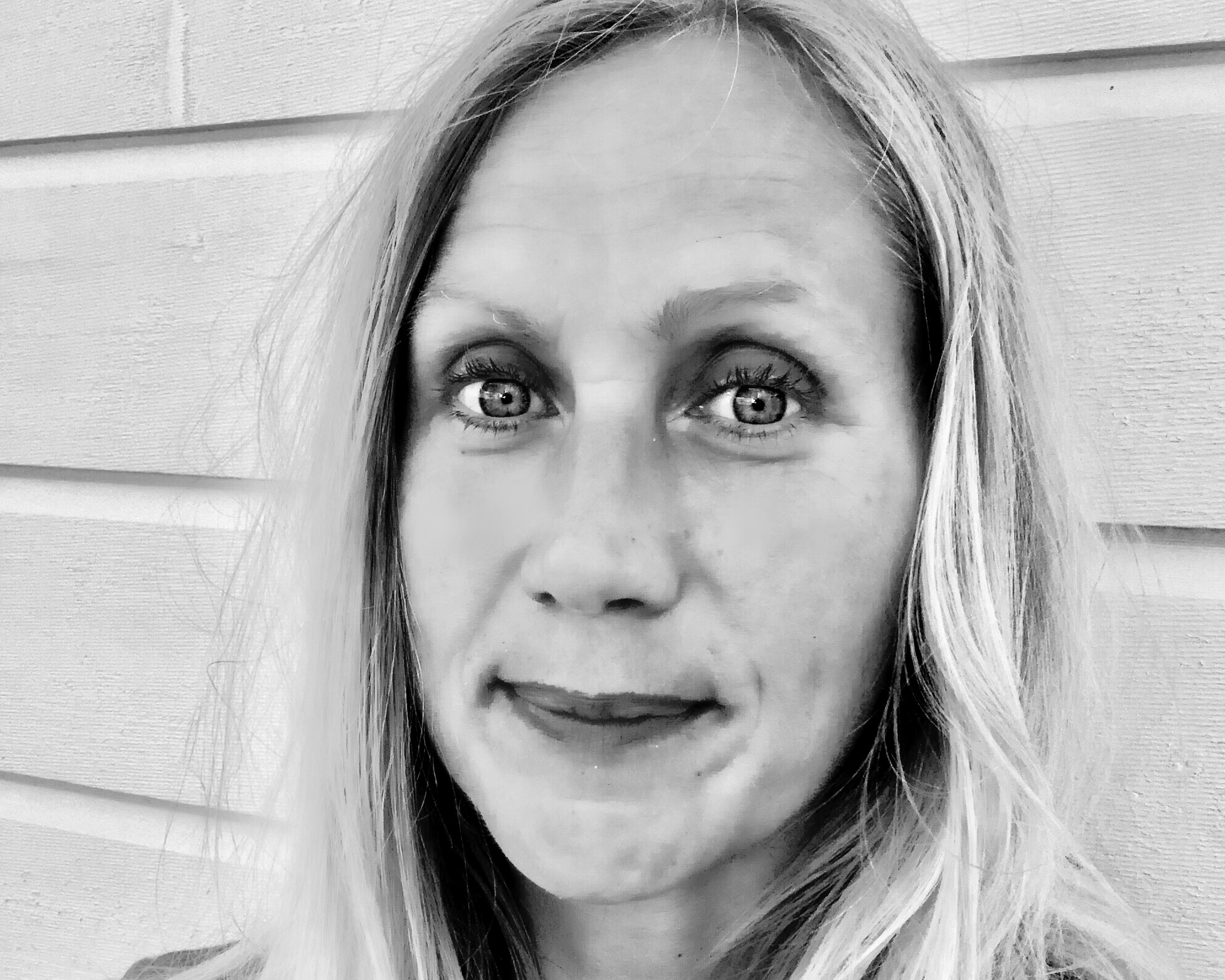 Kjersti Wikstrøm is a practicing architect and urbanist educated at The Royal Danish Academy of Fine Arts School of Architecture (2003) and currently managing director of the Norwegian department of the landscape and urbanism office Sla. As a previous member of the art and architecture laboratory "Serendipit:us" and the Danish urban activism collective "Sorte fingre", she also has long standing interest in exploring the intersections between art and architecture. In the past Kjersti has carried out several artistic research projects, temporal projects, and relational installations in public space, as well as exhibited group and solo works related to topics such as psycho cartography, subjective experience of space and experimental mapping. Drawing on studies in philosophy and inspired by situationism and Certeau's "the practice of everyday life," she has also curated several shows and written and edited art publications about artistic exploration of the extraordinary in the ordinary, activism and user driven urbanism. I.e. Get lost - an atlas to the (im)possible Copenhagen 2010.
As a former architecture curator at the Danish Architecture Centre Kjersti has curated and contributed to a large number of internationally oriented architecture exhibitions.
Work: Everywhere is Now: A Cartography of Remote Daydreams
Dictionary: Cyber flâneur, Data dreams
---
Partners
James Ewen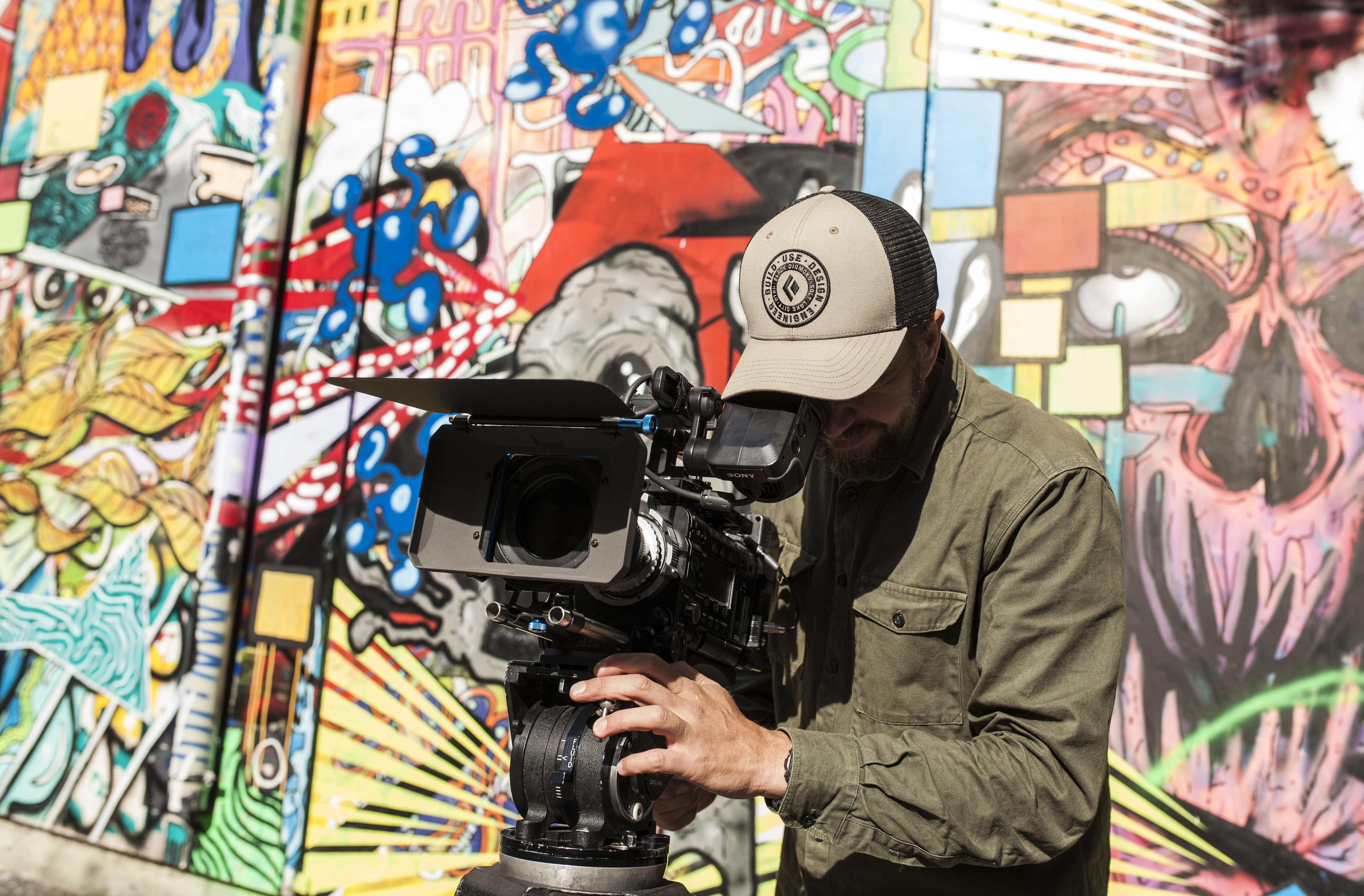 James Ewen is a cinematographer and filmmaker educated in Visual Anthropology at the Sainsbury Centre for Visual Arts in the UK. With 20 years of experience over a variety of genres he now specializes in natural history and has worked in every imaginable environment on nearly every continent. This has taken him from 5200 meters above sea level in the Rwenzori Mountains of Africa to 50 meters below sea level in the Indian ocean. Working predominantly on blue chip productions, he has worked as a cinematographer on multiple award-winning series including the Africa series, and Seven Worlds-One Planet for the BBC Studios Natural History Unit. He works regularly on projects for National Geographic, Netflix, and Apple TV, and is currently involved in a feature film for Disney Nature.
James' focus has been increasingly oriented towards themes that fuse human stories with natural history, particularly stories that question how we as humans define wilderness, and that explore our planet's fastest-growing ecosystem; the urban. Oslo's Wild Heart (2017) explores nature and wilderness in the context of the urban ecosystem, and James is currently working on a new project that focuses on how landscape and wildlife that we celebrate for its wildness is, in fact, the culmination of millennia of human activity.
More information about James Ewen: earthmediafilm.com
---
Chris Myers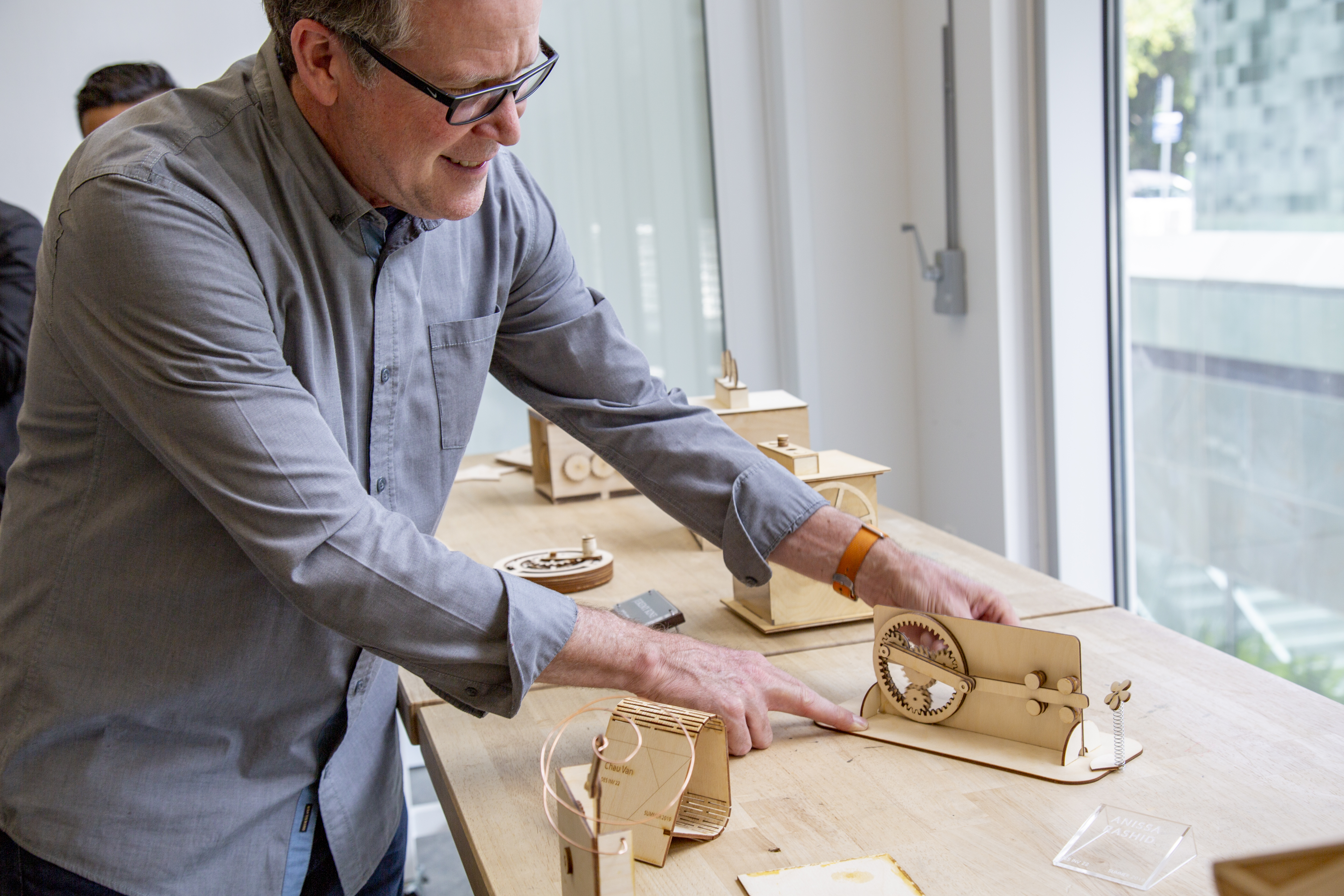 Chris Myers is the Head Inventioneer for the CITRIS Invention Lab and a Lecturer at the Jacobs Institute for Design Innovation at University of California, Berkeley. As a graduate of the Product Design program at The Art Center School of Design in Pasadena, California, Chris has designed a variety of products including concept automobiles, electric vehicles, medical equipment, exhibits, and toys and worked with a variety of companies including Intel Research, (Xerox) PARC, and Nokia Research. He has a knack for mechanisms, innovative design, and rapid prototyping and enjoys sharing his knowledge with students of all ages. His commitment to and passion for education has been a driving force and he continues to develop and teach STEAM classes for schools, museums, and libraries in the United States and internationally.
---
Ann-Kristin Novaro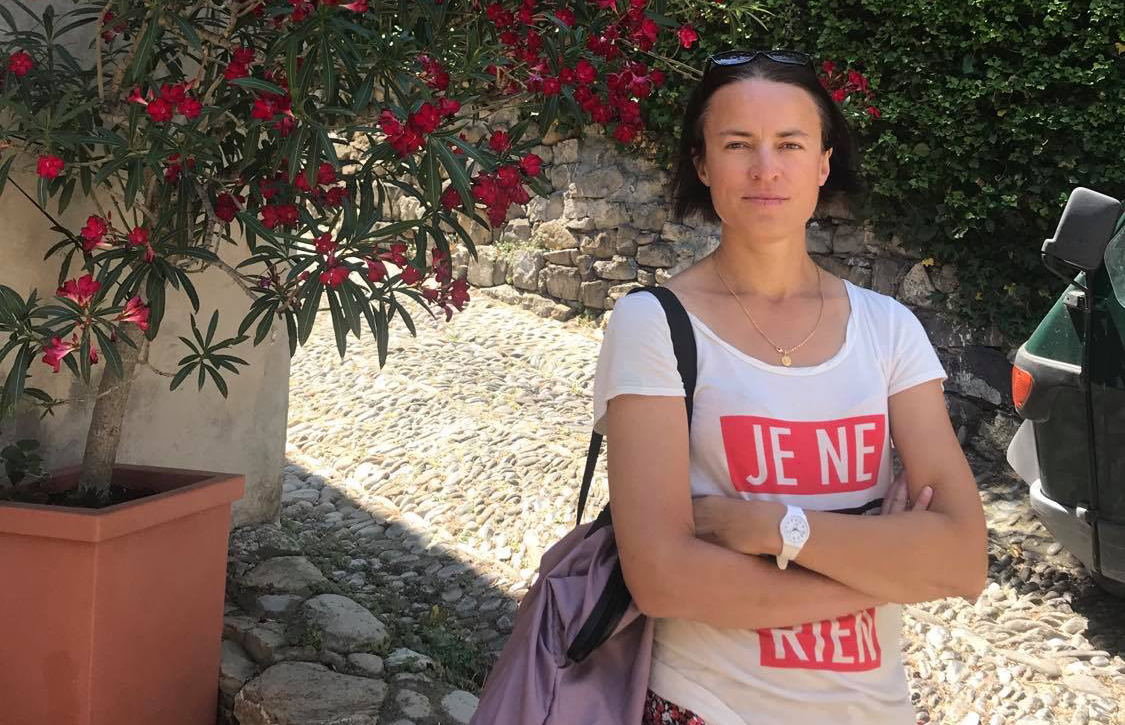 Ann-Kristin Novaro is a Media and Communication and Arts and Crafts lecturer at Fyrstikkalleen High School in Oslo. She holds a BA and a MA from OsloMet and a BA in Visual Communication from Buskerud University College (HiBu). Novaro has extensive experience in web and graphic design in the private sector and also worked as a tour guide for several years before she decided to focus on art and visual communication in higher education.
---
Tønnes Frostad Nygaard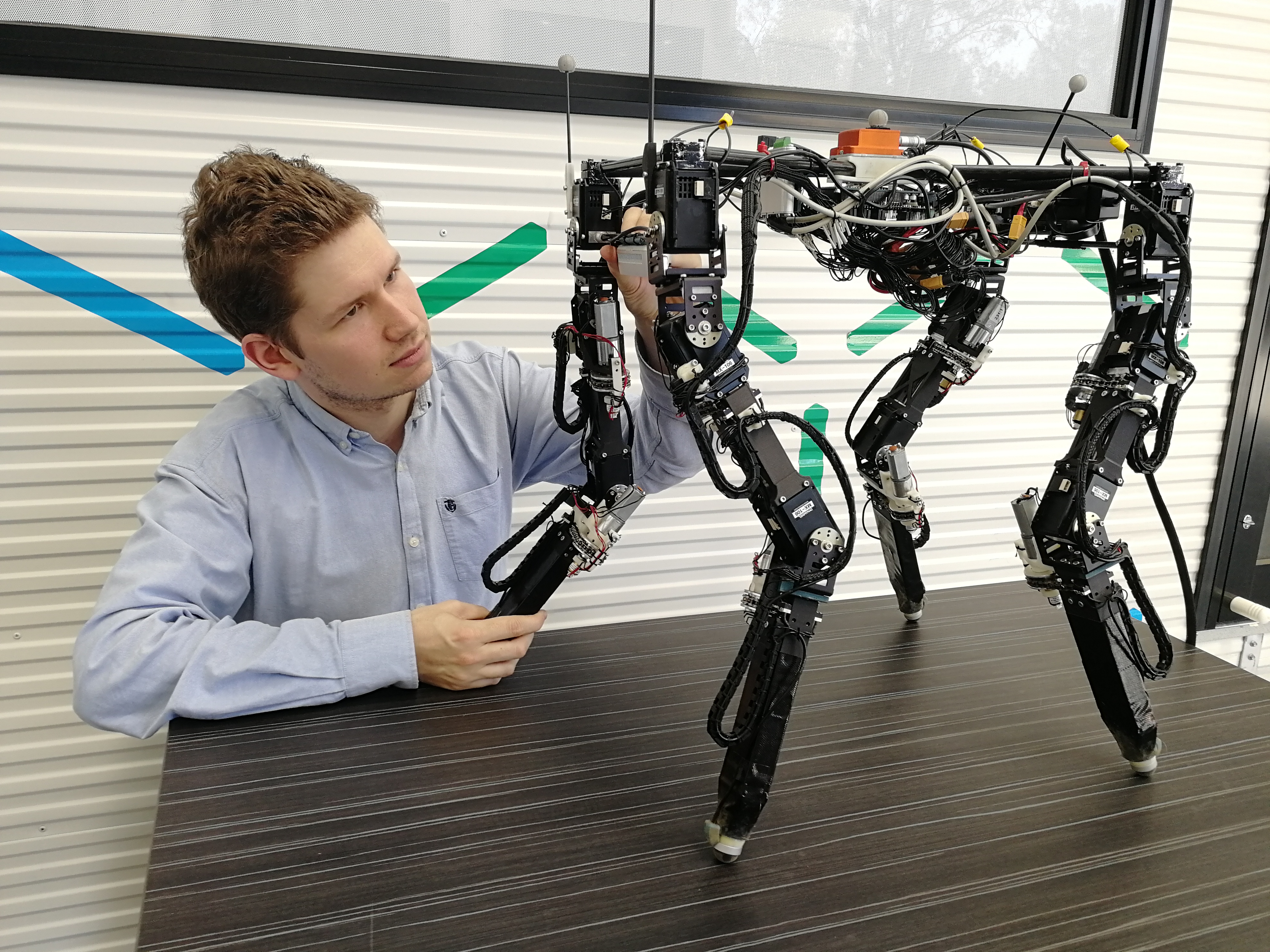 Tønnes Frostad Nygaard recently completed his PhD in Robotics and Intelligent Systems at the University of Oslo. He has extensive experience with rapid prototyping, and has designed and built several custom robots in earlier projects. His research focuses on how a robot's body, mind, and environment can all serve as sources of cognition, both separately and together. Algorithms used to control his robots are most often inspired by nature, with a particular focus on concepts from the theory of evolution.